Looking for reliable, affordable e-commerce shipping services? UPS delivers.
Online retailers with low shipping volumes often find themselves at a disadvantage when negotiating rates and service options for their e-commerce shipping. But affordable rates shouldn't be reserved only for the big shippers! When you partner with Unishippers, you get comprehensive e-commerce shipping solutions from UPS, with great rates designed specifically for small and mid-sized business (SMB) shippers. Get discounts on lightweight domestic and international parcel shipping, including up to 78% off UPS® Ground shipments and up to 73% for UPS 2nd Day Air® service.
Elevated E-Commerce Shipping Solutions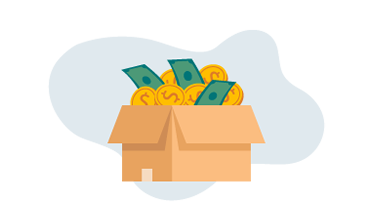 Competitive parcel shipping rates
You can expect great rates on your small package shipments when you ship with UPS and Unishippers. In addition to receiving discounted rates on your lightweight packages, you can also say goodbye to shipping surcharges! Residential, fuel and delivery area surcharges are all built into your discounted rate, so you know what to expect right from the beginning.
Comprehensive service options
Let your customers select the service that best fits their needs — whether it's overnight, Saturday Ground, or international shipping. And with automated shipping updates, tracking information and delivery alerts from UPS, you (and your customers) can rest easy knowing exactly where your shipments are from the initial pickup to final delivery.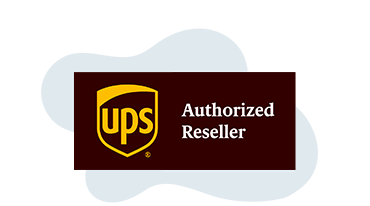 Convenient pickup and drop off locations
With a global network of more than 22,000 UPS Access Point® locations, you're never far away from an easy spot to drop off your pre-labeled shipments. And for your customers looking for a safe alternate delivery location for their unattended packages, we've got you covered with thousands of access points across the country.
Discounted Rates on U.S. Residential Shipping Services
• UPS Next Day Air® Early
• UPS Next Day Air®
• UPS Next Day Air Saver®
• UPS 2nd Day Air® A.M.
• UPS 2nd Day Air®
• UPS 3 Day Select®
• UPS® Ground
Purpose-Built Technology for E-Commerce Shipping
With our state-of-the-art transportation management system (TMS), you can easily quote and book UPS shipping services with an automatic discounted rate for your lightweight residential packages. But you can do a lot more than access discounted rates! We even offer e-commerce shipping integration options, so you can integrate your existing e-commerce shipping software and programs (such as Shopify, Magento or WooCommerce) with our TMS - helping provide your online customers with a seamless shipping experience that's sure to satisfy.
We're More Than a Pretty Price Tag
When you find an online platform that offers discounted shipping, you typically get just that - discounted shipping. With Unishippers, you still get those discounted rates - but also a whole lot more. We pair great rates on small package shipping with comprehensive resources and expert shipping guidance (at no extra cost) to provide business owners like you with everything they need to seamlessly grow their online business. And as your business needs fluctuate, we'll help you scale your shipping strategy to meet your changing needs - from parcel to less-than-truckload (LTL) freight and back again.
Get E-Commerce Shipping Solutions That Deliver
We're ready to help you save time and money for your online business. Are you ready to take your business shipping to the next level?
*Discounts off UPS daily rates. Rates are limited to shipping from the U.S. only. Rates and any applicable discounts are subject to change at any time without notice.