Your One-Stop Shop for SMB Shipping Solutions
At Unishippers, we believe that small businesses deserve big attention. That's why for more than 30 years, our priority has been providing shipping solutions tailored to help grow your small to mid-sized business (SMB). As your one-stop shop for SMB shipping solutions, we offer customizable shipping and logistics solutions — all backed by our industry-leading support and technology — designed to fit the unique needs of your growing business.
Built Different to Accommodate SMB Shipping Needs
We're not just small business experts. We're small business owners, too! As small business owners themselves, our franchise owners have a personal understanding of the challenges you face — and what it takes to grow your business. And at Unishippers, we're proud to be part of WWEX Group, an industry-leading third-party logistics (3PL) provider, the includes Unishippers, Worldwide Express and GlobalTranz. Together we help companies of all sizes ship smarter and save money. We provide innovative freight and parcel shipping solutions, along with top managed transportation, warehousing, technology and supply chain services. Unishippers customers benefit from the power of these three industry giants and the combined shipping clout they provide!
Franchisee Spotlight: Kurt Watkins
Unishippers franchisee Kurt Watkins worked with the WWEX group of brands as an in-house representative before starting his own logistics franchise. Now, with a handful of representatives on his team, Watkins helps companies across the country manage their business shipping. And, as a small business owner himself, he has a unique perspective unlike others in the marketplace.
"We'll work with owners who really see the value in what we do who run small businesses. Especially as a small business owner myself, we sit down with them as someone who is looking at it the same way that they do and say, 'You could reduce costs here, improve efficiency there, get visibility on x, y or z."
Enabling Growth Through Top SMB Shipping Solutions
As one of the only full-service 3PL providers — offering small package shipping, LTL and FTL freight services and everything in between — we have affordable solutions for any shipping challenge you may have. As your business grows, scaling up to meet your changing needs is simple and seamless. And with one dedicated team, one comprehensive invoice and one transportation management system (TMS) for all of your small package and freight needs, we make managing your business shipping easier than ever.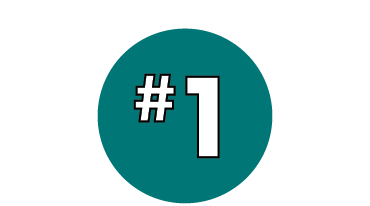 Best-in-class 3PL solutions backed by industry experts
Unishippers offers a full suite of industry-leading shipping and logistics solutions, all backed by our team of industry professionals. With our tools, resources and expertise at your disposal, there's nothing you can't accomplish when transforming your shipping processes. Plus, our solutions are scalable, ensuring that all the bases are covered as your business grows.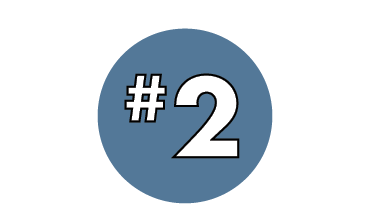 Innovative technology and an integrative TMS platform
We continually invest in innovative technologies, giving you free access to easy-to-use tools through our proprietary transportation management system (TMS) , myUnishippers™. Purpose-built for small businesses like yours, our TMS system and e-commerce solutions help you take control of your shipping logistics — without taking control of your budget.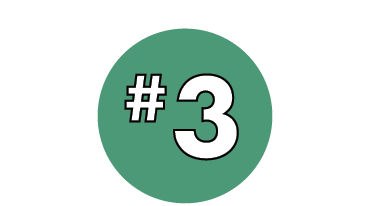 Pre-negotiated shipping rates from top carriers
With a network of 75+ top less-than-truckload (LTL) carriers and more than 85,000 national, regional and local truckload partners, we'll help get your freight on the road — even when capacity is tight. And as part of the nation's largest non-retail Authorized Reseller of UPS® shipping services, you'll enjoy easy access to a full spectrum of small package pickup and delivery services.
See What Our Customers Have to Say: Keeperstop, Sports Equipment Provider
Keeperstop, an online soccer equipment retailer, began working with Unishippers after more than 10 years of challenges dealing directly with carriers, including missing packages and an overall lack of SMB support. Since then, the company has overcome these challenges and more, thanks to the support and expertise of their Unishippers franchise.

"My Unishippers franchise made me feel like they cared. I know I'm not one of Unishippers' largest customers, but they never made me feel like that. From a problem-solving and a relationship standpoint, it's always been easy. A small business owner like me can still feel important within the Unishippers network."
- Christian, Keeperstop Founder
Switching to Unishippers is a breeze.
Whether you're looking to switch 3PL providers or you've never partnered with a logistics company before, switching to Unishippers is easy. With a dedicated franchise team to help you every step of the way and a corporate team working hard to get you the support and resources you deserve, Unishippers will help you take a load off from day one.
Not sure if 3PL services are right for you? Check out our short quiz to discover how Unishippers could help maximize your shipping efforts.
Request a consultation today and see how we deliver more value for your shipping dollar.
Additional Resources You Might Like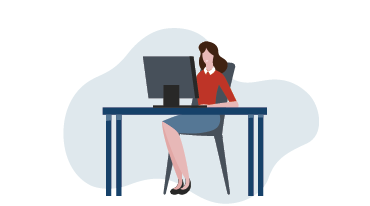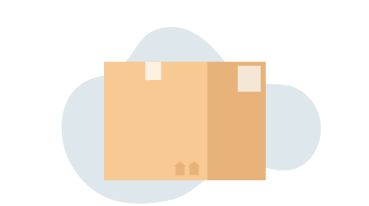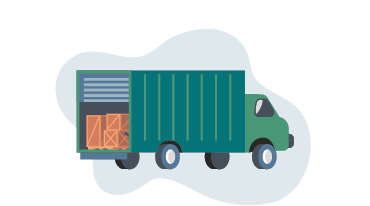 Frequently Asked Questions About Small Business Shipping Solutions
The best shipping solution for small businesses is one that combines reliability, affordability and convenience. Unishippers offers a comprehensive shipping solution tailored for small businesses, providing access to a wide network of carriers, negotiated rates, and innovative shipping technology. With Unishippers, small businesses can efficiently manage their shipping needs, save costs and deliver an exceptional customer experience. Trust Unishippers as the preferred shipping solution that small businesses desire for seamless logistics operations.
When choosing shipping software for your small business, consider key features such as carrier integration, automated shipping processes, order tracking, and reporting capabilities. Unishippers provides robust shipping software that offers all these features and more. Our software integrates with major carriers, streamlines shipping processes, and provides real-time visibility into shipments. By utilizing Unishippers' shipping software, small businesses can optimize their shipping operations, improve efficiency, and ensure accurate order fulfillment.
To reduce shipping costs for your small business, consider partnering with a shipping solutions provider like Unishippers. We offer negotiated shipping rates through our network of carriers, enabling businesses to save on shipping expenses. Additionally, our shipping experts can help you optimize packaging and help choose the most cost-effective shipping methods. By leveraging Unishippers' expertise and resources, small businesses can effectively reduce shipping costs and allocate their resources more efficiently. Trust Unishippers to deliver cost-saving shipping solutions for your small business.
Small businesses can ship internationally by partnering with shipping solutions providers like Unishippers. We have the expertise and resources to handle international shipping requirements, including customs documentation, regulations, and carrier selection. By leveraging our global network of carriers, small businesses can ship their products worldwide with ease. Unishippers offers a range of international shipping options tailored to the needs of small businesses, ensuring reliable and efficient delivery to customers around the globe. Trust Unishippers for seamless international shipping for your small business.