Shipping Solutions For Your Business (and Your Customers)
With so much competition in the e-commerce space, you need an efficient shipping strategy to set yourself apart from competitors - and to keep customers coming back for more! Luckily, that just got easier with our e-commerce shipping solutions. With helpful tools and integrations - not to mention a dedicated team to help you implement them - we make it simple to streamline your processes and improve your entire customer experience.
Easy-to-Use E-Commerce Shipping Solutions
Access and display real-time shipping rates
Quickly compare carrier rates for all your UPS small package and freight shipping needs with our one-stop transportation management system (TMS). Plus show negotiated rates and transit times on your website with our shopping cart plug-ins.
Increase efficiency and reduce keystrokes
Our online TMS is the only solution you need to streamline your operations, reduce costs and increase customer satisfaction. Instantly create shipping labels, return slips and other shipping documents when booking your shipment - making it easier to get your packages out the door without delay.
Grow with scalable solutions built for you
We know your e-commerce needs today may look very different in a few months or years. That's why our solutions are designed to grow with you and your business! We can help you analyze your needs and develop a shipping strategy that sets you apart from your competitors and keeps your customers happy.
Gain greater visibility into your business shipping
With pre-made reports and a customizable shipping dashboard from our online TMS, you can review your e-commerce shipping performance and determine opportunities for optimization on one efficient platform.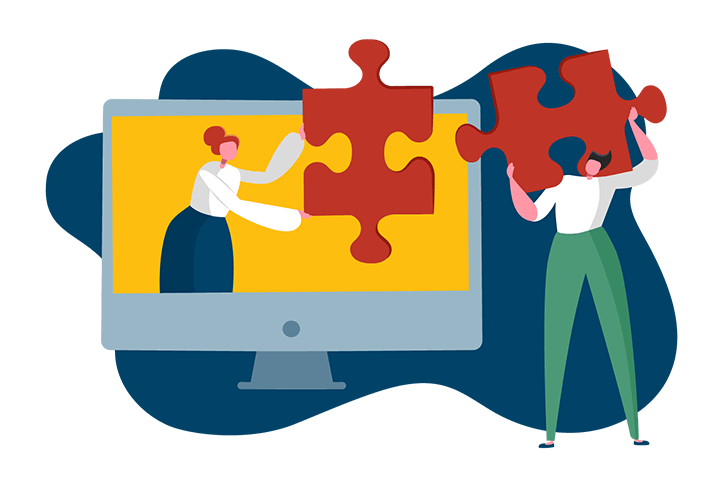 Streamline Processes With E-Commerce Shipping Integrations
For a truly successful and efficient shipping strategy, you need your e-commerce systems to work together. By integrating your shopping cart and e-commerce shipping software with our TMS, you can limit manual errors and increase supply chain visibility company-wide. Whatever your needs, our team of shipping experts can help determine the best integrations for your business.
Expert Support for SMB Shippers Like You
Streamlined workflows aren't the only thing you get with an e-commerce shipping integration from Unishippers. You also gain access to our valuable team of shipping experts who, with more than 30 years in the industry, can provide the knowledge and expertise you need to streamline your e-commerce processes. And with a special focus on small and mid-sized business (SMB) shipping, we make sure to tailor our recommendations to your specific business.
Check Out Our Shipping Software in Action
See first-hand how our technology can improve your e-commerce shipping processes, saving you time to focus on other areas of your growing business.