International Freight Shipping
Your Passport to International Shipping Success
Like most small and mid-sized business shippers, you probably have more than enough on your plate. So why add navigating the complicated world of international shipping? Let us act as your shipping travel agent to take the headaches out of the import/export process — helping you with everything from preparing customs documentation to meeting compliance guidelines and beyond.
Comprehensive International Freight Services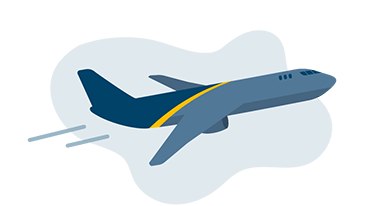 Air freight allows you to ship quickly and reliably to virtually anywhere — domestic or internationally — by plane. So if you have expedited transport needs, our air freight shipping services are available to help you ship virtually anywhere in the world with confidence. Our shipping experts can even help you navigate customs clearance and compliance guidelines to ensure your air freight logistics are turbulence-free.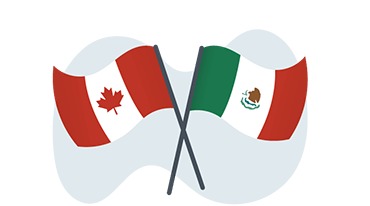 Looking for an affordable shipping option for your goods going to and from Mexico or Canada? Our cross-border services may be just the ticket! With access to a wide selection of vetted freight carriers, you can count on us to find the best combination of transportation methods to get your freight across the border.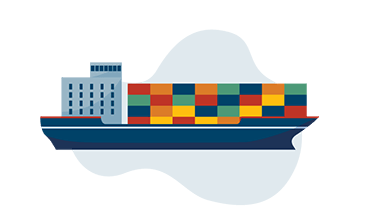 If you need a cost-effective way to ship your heavy (but less time-sensitive) cargo, your answer is ocean freight, which works by packing goods into shipping containers that move from port to port. Offering less-than-container load (LCL), full container load (FCL) and break-bulk services, our reputable global carrier network is just what you need for reliable ocean freight. *This service may not be available at all Unishippers locations.
Access to Experienced International Shipping Companies
By expanding into the world of international freight shipping, you open your business up to thousands of new potential customers — but you also open your business up to new complications. When you partner with Unishippers, you get access to our trusted network of freight carriers who understand the complexities of international shipping. We regularly audit our carriers to ensure your global shipments are always in good hands.
Technology to Simplify Your International Shipping
The complexities of international freight shipping can overwhelm even the most experienced domestic shipper. That's why Unishippers designed our easy-to-use shipping technology to simplify the process. From the initial quote and document preparation all the way to tracking and confirming delivery to its final destination, we offer everything you need to manage your international freight shipments with ease.
If your growing business is ready to go global, we're ready to offer the savings and expertise you need to make it happen.