We've got a sleighful of resources, all designed to help you stay ahead of holiday shipping demand.
Are you ready for peak shipping season?
From making your list to checking it twice , Unishippers has all the tools you need to make this holiday season great. Check out the 2022 Holiday Shipping Hub below for real-time updates throughout the season and remember to reach out to your helpful holiday elves (that's us!) if you get stuck.
Peak Season Deadlines to Remember
Need it there by Dec. 24? Make sure to ship it by the following deadlines!
UPS® Ground Check ups.com/ctc for the most up-to-date transit times.
UPS 3 Day Select® Monday, Dec.19
UPS 2nd Day Air® services Wednesday, Dec. 21
UPS Next Day Air® services* Thursday, Dec. 22
*Pickup service is available for Air and International Air packages if prearranged by Wednesday, Dec. 21. UPS On-Call Pickup® service and UPS® Drop Box locations are available for Air and International Air packages picked up today and will be scheduled for delivery on Tuesday, Dec. 27.
Some may say, "let it snow!" But we know that surprise weather delays, natural disasters and other holiday-related service issues can make a big impact on your peak season shipping. Check out our Service Alerts page before booking shipments to make sure that your orders stay on track.
UPS® and Freight Carrier Holiday Schedules
Managing a holiday calendar and factoring in pickup windows or limited operating hours are key to a successful holiday shipping season. Make sure to keep carriers' end-of-year schedules in mind to avoid just-in-time or stuck shipments!
Christmas Eve and Christmas Day fall on Saturday and Sunday in 2022. Many companies will extend closures to include Friday, Dec. 23 and Monday, Dec. 26, so plan your shipping cutoff times accordingly.
Work ahead of your typical fulfillment timelines to ensure that you're on schedule for pickups. Always list your true opening and closing times to provide carriers with the widest available pickup window.
Set realistic expectations regarding cutoff times, transit times and delays. Communicate these expected timelines with your customers to avoid complications, build rapport and encourage repeat business in the new year.
UPS HOLIDAY SCHEDULE
FREIGHT CARRIER HOLIDAY SCHEDULE
Holiday Rates and Surcharges
It's no secret that the holiday season brings the heat in terms of shipping demand. Fuller trucks and more shipments lead to higher costs — an effect you've likely experienced throughout the past few years.
While you can't control the premium on capacity, you can avoid unnecessary fees and know which ones might affect you.
Please note that UPS Peak Surcharges may* apply for:
Packages that require additional handling and large packages for all U.S. domestic, U.S. import and U.S. export shipments
Certain UPS Air Residential UPS Ground Residential and UPS SurePost® packages for all U.S. domestic shipments
International shipments from all origins to all destinations
*Some surcharges have certain volume requirements in order to apply; check how you might be affected by referring to the UPS Peak Surcharges guide.
Being short on time doesn't necessarily mean you're short on options. In fact, many of our less-than-truckload (LTL) carrier partners offer shortened transit times, and some guaranteed services may still be available. While UPS has reinstated some service guarantees for the 2022 holiday season, it's a good idea to stay up to date with the status of all guarantees on the UPS website.
Guarantees are currently in place for:
UPS Next Day Air® Early
UPS Next Day Air
Delivery commitment times for UPS Next Day Air destined to residential locations with a typical delivery time of 10:30 a.m. will be extended to 12:00 p.m.
UPS Next Day Air Saver®
Guaranteed delivery time for UPS Next Day Air Saver deliveries has been extended to end-of-day, 11:59 p.m. on the guaranteed day of delivery.
Need to rush a holiday shipment? Learn how overnight services for freight and next-day parcel shipping offer a quick solution for your even-quicker shipping needs.
Protection for Your Holiday Investments
While it's a good idea to safeguard your investments at any time of year, the holiday season isn't the time to skimp on protecting your shipments. We know you pack your holiday shipments with care, but check out these additional ways you can gain peace of mind.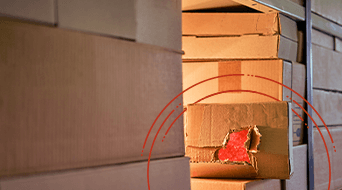 Small Package Shipping Insurance FAQs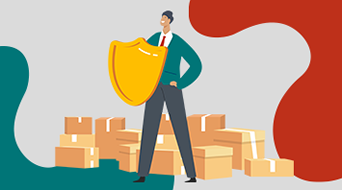 Why You Need Parcel Shipping Insurance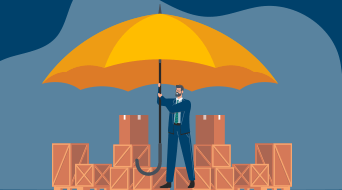 Why You Need Freight Insurance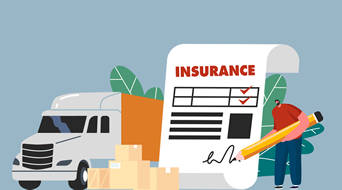 Freight Shipping Insurance FAQs
Practical Tips for Holiday Parcel Shipping
From selecting the perfect packaging materials to planning for returns, holiday parcel shipping has enough ins and outs to make anyone feel a little bah-humbug! Luckily, we've prepared some tips to make a big impact on your small package shipping this holiday season.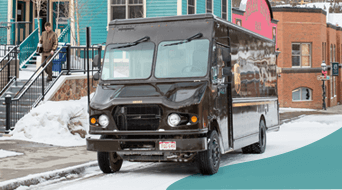 Small Package Holiday Shipping Guide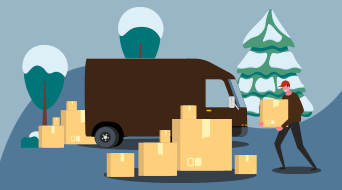 Keep UPS Shipping Costs Down During Peak Season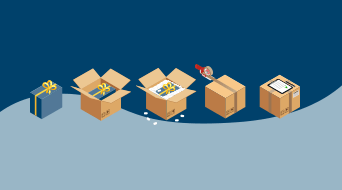 Protect Your UPS Shipping During the Holidays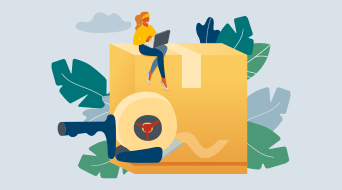 UPS Shipping: Perfecting Your Packaging
Helpful Resources for Year-End Freight Shipping
Even though we're officially wrapping up this year, the 2022 holiday freight shipping season is just beginning! We know it's been a challenging few years for freight shipping capacity, which is why we've compiled an array of freight resources to help you get you through peak season and a head start for 2023.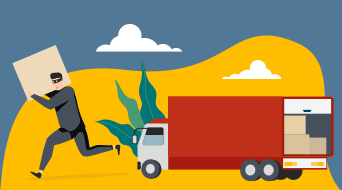 How To Prevent Cargo Theft During Holidays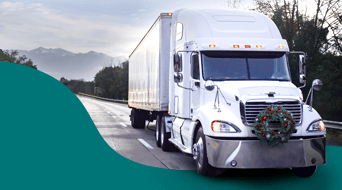 Unishippers' Guide to Holiday Freight Shipping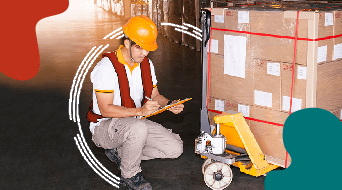 Properly Prepping Your Holiday Freight Shipping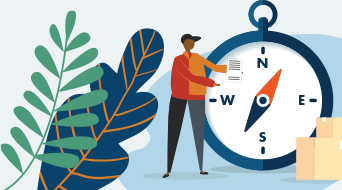 Freight Carrier Capacity: Navigate a Capacity Crunch With Unishippers