Innovative TMS Freight Management Solutions for Your Business
When it comes to managing freight shipments, small to mid-sized businesses (SMBs) across the country trust Unishippers' innovative and integrative transportation management system (TMS). With the power to lower costs and create operational efficiencies — and the convenience of being able to rate, book, track and manage records for all your freight shipments with a single login — the myUnishippers™ shipping TMS includes everything you need to help your SMB thrive. See how Unishippers is leading the freight industry with our TMS for SMB shippers.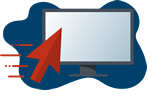 Logistics TMS System for Shippers
For many SMBs, freight shipping without the help of a third-party logistics (3PL) provider can quickly become complicated and downright overwhelming. But with the help of a trusted 3PL , you can efficiently manage and automate your company's transportation processes with a TMS! Plus, at Unishippers, our TMS freight system is intuitively designed, free and easy to use.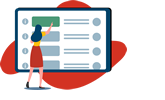 Instantly quote and compare rates from multiple carriers.
Save valuable time and money on your less-than-truckload (LTL) freight shipments with our TMS software. Instantly access competitive rates from 75+ industry-leading LTL carriers and compare delivery options all in one convenient location.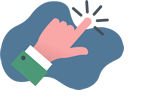 Track and manage all your freight shipments at the push of a button.
With our innovative shipper TMS, keeping tabs on all your shipments has never been easier. The myUnishippers platform allows you to track, manage and keep records on all your shipments. Access real-time tracking data whenever and wherever you may need it.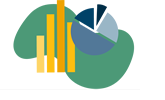 Options and flexibility for your unique business
With our LTL freight services, you have access to a whole host of shipping options — including specialty services such as white glove, refrigerated and trade show delivery. Plus, as one of the only full-service third-party logistics (3PL) providers, our comprehensive portfolio of shipping solutions — including small package and truckload services — lets you customize a shipping plan that can grow and change with your business.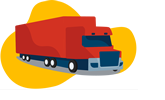 Maximize Your Freight Shipping with Our Top LTL TMS Software
Fast track your freight shipping success with our innovative, integrative TMS for shippers. Utilize our industry-leading technology to compare competitive LTL shipping rates from top carriers across the nation, track and manage your freight shipments, maximize operational efficiencies within your supply chain and more. Let us do the heavy lifting — request a demo to see how the myUnishippers TMS can transform your business!