Goodbye, Express Manager and Freight Manager. Hello, myUnishippers: the all-new transportation management system that puts you in control of both UPS small package and LTL freight shipments. Get ready for ultra-easy workflows, consolidated data, real-time information, more robust visibility and reporting, and streamlined claims. It's an intuitive new tool designed to save you so much time, you may even be able to take lunch
Get started in just a few steps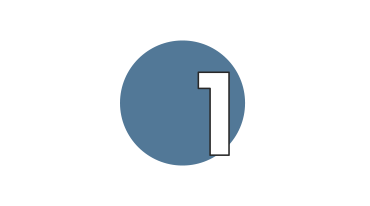 Check your inbox for an email from myunishippers@unishippers.com with your migration date. Don't forget to check your junk mail!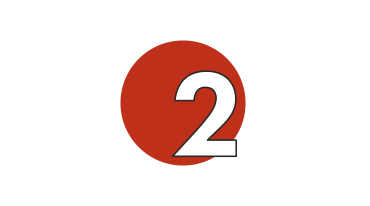 Log in with your current Express Manager or Freight Manager username and password on your migration date, and bookmark myunshippers.com for easy access going forward.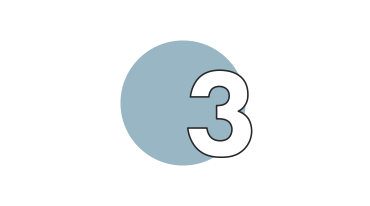 Accept the new Terms and Conditions — they'll be right there waiting when you log in.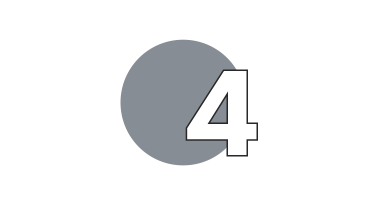 Start shipping! Your address books, mailing lists, commodities and more are already in the new system.
Too good to be true? See for yourself!
Take a look at the simpler, smarter way to manage your shipping with our new powerhouse platform.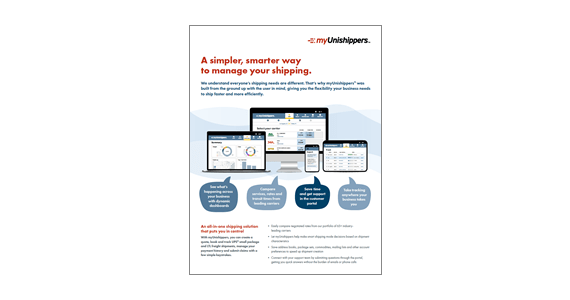 Get quick facts, features, technology requirements and more with our downloadable myUnishippers guide.
Intuitive features designed to save you time
With myUnishippers, all your Unishippers shipping activity — small package or LTL freight — can be managed right from the new TMS and your own personal dashboard. Goodbye old, clunky technology. Hello intuitive, seamless transportation management system. Check out some of the new and upgraded features you can expect to find: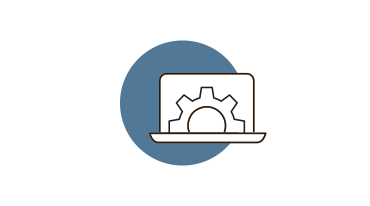 Quoting and shipping will take fewer steps, resulting in fewer missteps. We're taking the guesswork out of shipping.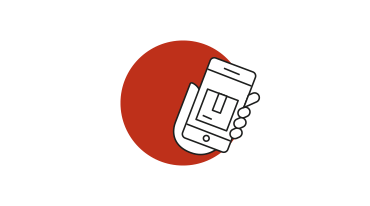 Cut the cord and access complete account functionality from your desktop, tablet or phone. Plus, receive notifications and alerts wherever you are.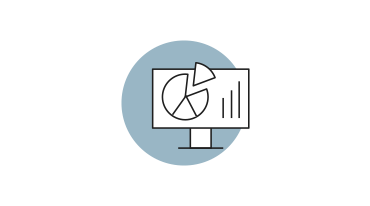 Consolidated information and more robust reporting tools inform smarter decisions and help you avoid hassles before they happen. Plus, incorporate data with other systems, closing the information loop and opening possibilities for your business.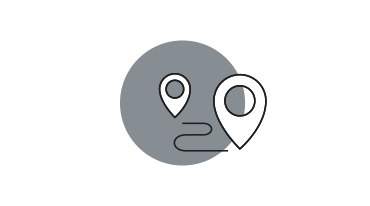 Track shipments more efficiently.
Check small package and LTL delivery status from one dashboard, without going to multiple carriers' websites. See where your package is in transit and understand any changes. Now that's smart.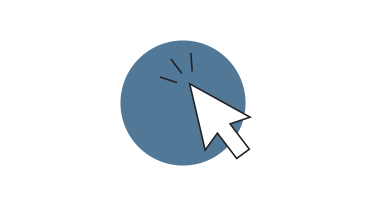 Manage everything. Your way.
Store and manage frequent shipments, favorite package types and common commodities, right from your dashboard. Cha-ching!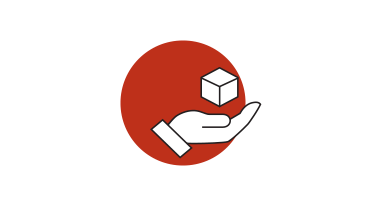 Elevated support service.
Get in-depth tutorials and reference information through the customer community portal, plus use our helpful tips and tricks throughout to help guide you along your way.
Tips make your training a snap
The new myUnishippers is designed to be so intuitive, you shouldn't need any in-depth training to start shipping right away. But just in case, we've included smart tips to orient you to new features and functionality. Still need some guidance? Your Unishippers team is ready to help you get the hang of it — reach out to them today.
Questions? Don't worry. We have answers.
I currently have an API integration with Express Manager or Freight Manager. Will I have to set this up again?
If you use one of our preferred API partners (e.g., ShipRush, ShipHawk, etc.), they will move to the new myUnishippers API, and it should be seamless for you.
If you have connected your individual systems to the current API, you will need to reconfigure your connection to the new API. To download the SDK and learn more, click here.
If you use a shopping cart plugin, you will need to download and configure the new WooCommerce, Shopify or Adobe Commerce Cloud/Magento plugin from their respective app store. To learn more, visit our shopping cart integration page here.
When can I start using myUnishippers?
You can start using myUnishippers beginning on the date assigned in your email. We're rolling out access throughout the year, so your migration date is unique to you! Check your inbox for messages from myunishippers@unishippers.com, or reach out to your Unishippers account team if you are unable to locate your migration date emails.
Can I change my date?
Unfortunately, no. Once your date is set, you will be moved to the new system on that day. If you have any major concerns on the date, please reach out to your account representative who will help make this transition as seamless as possible.
Do I need to download anything to use the new myUnishippers?
No, myUnishippers is cloud-based and available anywhere you connect to the internet, meaning you can access it on your desktop, tablet or phone.
What training will I receive?
myUnishippers was built to be simple and intuitive! While we know with all new systems there can be a learning curve, we hope you find the new myUnishippers to be easier than ever. Plus, if you get stuck, there are helpful tips, resources and self-help tools located within the system to guide you along. And as always, if you have a question, just reach out. We are here to help!
I pay my shipping invoices through Express/Freight Manager today. Is my access changing?
Probably not. If your Unishippers franchise allows you to pay your shipping bills through Express or Freight Manager today, utilizing their third-party payment processor (e.g., PayPal, Square, bank draft, etc.), you will continue to be able to pay your bills in myUnishippers, provided your Unishippers franchise has set up a new connection to their payment processor.
I use payments.unishippers.com today to pay my bills. Is my access changing?
Yes. We've incorporated our billing and payment functionality into myUnishippers! If you're currently using payments.unishippers.com to pay your shipping invoices, please avoid processing any payments after EOD Thursday, prior to the Monday myUnishippers access date you received by email. You will be able to use your myUnishippers login information to access all your shipping data, plus complete bill pay functionality, beginning Monday morning.
Someone else in our organization pays invoices; can they access myUnishippers?
Yes! We have a user login just for those who pay invoices and need to see billing history, but who do not create shipments. Simply reach out to your Unishippers account contact, or ask the person in your organization who owns your myUnishippers account, to create a "Customer Pay User" for that individual to get started accessing convenient payment features!