Find the Best Small Package Shipping Solution for Your Business
With our 30+ years of experience providing parcel shipping services to small businesses — we can simplify your shipping logistics and make sure you always get the best value on rates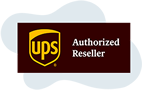 UPS Domestic Shipping Services
If you're shipping in the U.S., we have the UPS domestic shipping options to get your packages where they need to go. With access to more than 80,000 drop off locations — plus overnight, two- and three-day guaranteed delivery — you'll find a solution to get packages delivered on time and within budget.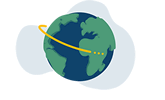 UPS International Shipping Services
When your shipping needs extend across the globe, we're here to help you navigate the complexities of international shipping — from customs documentation to international compliance guidelines and beyond. Check out the worry-free UPS international shipping services available through Unishippers.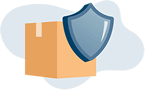 Small Parcel Shipping Insurance
Stop worrying about loss, theft and damage and start using shipping insurance. With affordable small package shipping insurance through UPS Capital®, we give you (and your customers) peace of mind. And we make it easy! Our technology allows you to book shipments and add insurance at the same time.
UPS, the UPS Brandmark, and the color brown are trademarks of United Parcel Service of America, Inc. All rights reserved.