Cross-border Freight Shipping to Canada
Expanding into the international freight market can open you up to a whole new set of customers, but it can also open you up to new challenges. Partnering with a trusted third-party logistics (3PL) provider like Unishippers allows you to have the best of both worlds: access to new international markets and the support of a cross-border shipping and logistics leader.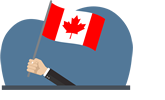 So why use a 3PL when shipping to Canada?
The answer is simple — international shipping (even just across the border) can be complicated. With extra paperwork and customs to deal with, it's often best to rely on expert guidance. Luckily, Unishippers specializes in less-than-truckload (LTL) freight shipping from the USA to Canada, making your cross-border shipping needs a breeze!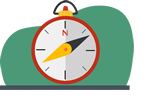 Navigating Cross-Border Shipping
Whether you're looking to ship by air via Air Canada cargo or by truck via one of our 75+ LTL carrier partners, Unishippers has all the international freight solutions to meet your unique needs. With options to fit most schedules and budgets, we make sure to keep your shipping goals at the front of all we do. Plus, working with an international freight broker or 3PL can help your business navigate many complex aspects of cross-border freight shipping to Canada, including:
Special paperwork and documentation
Customs rules and regulations
Potential transit delays and additional charges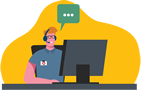 Simplify Your Cross-Border Freight Shipping with Unishippers
Cross-border shipping is a great opportunity for many small to mid-sized businesses (SMBs) but it often comes with associated challenges. That's why we offer customizable cross-border freight shipping solutions to fit your schedule and budget. From finding LTL carriers in Canada to making sure you have all the right documentation for a smooth shipping experience, partnering with Unishippers can help you maximize your cross-border shipping success.